News sites are using Loopse to create a central platform with all news videos allowing users to access all videos. They also use the platform to embed videos directly into news articles as well. From local news, national and international news outlets, companies are saving money with our affordable Loopse platform.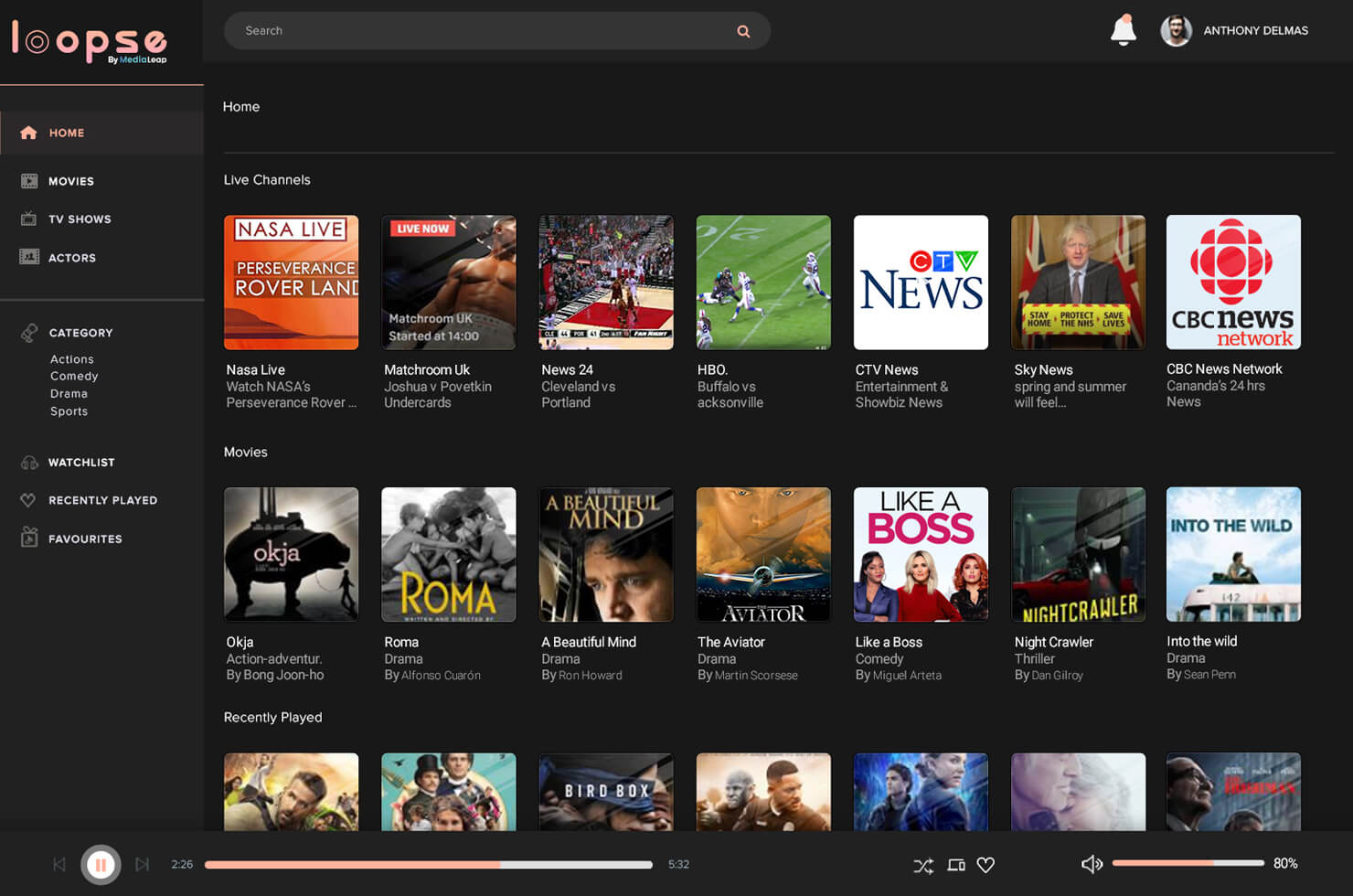 Some of our clients are sports leagues. Loopse is used to archive old games allowing fans to watch them later and broadcast games live as they happen!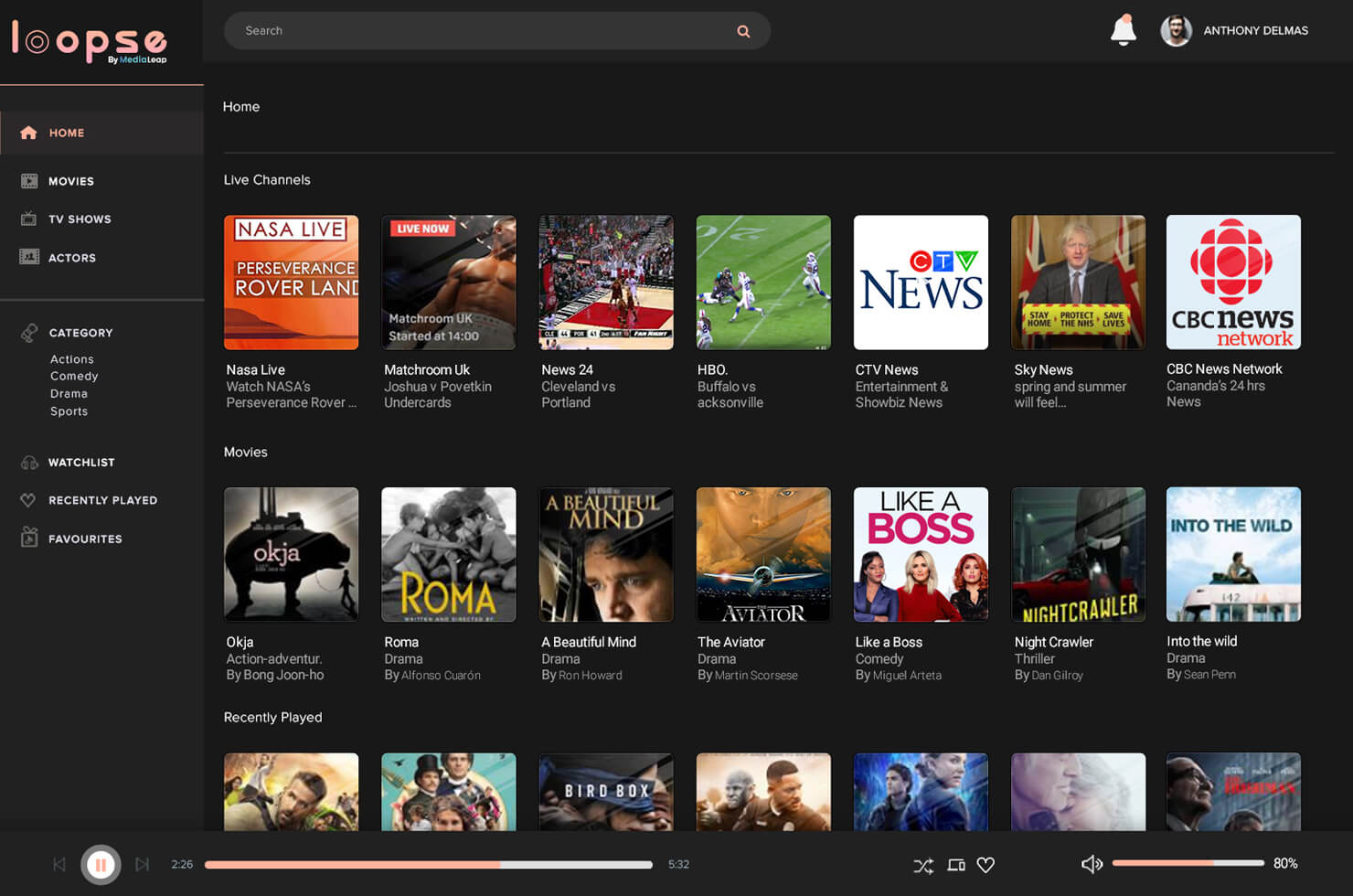 Ever wanted to build an on-demand music service such as Spotify or Apple Music? Maybe you are an institution or library offering audio books. With Media Leap's Loopse you can! Whether you are offering users millions of songs to stream or just offering them audio you created. It can all be done easily with Loopse!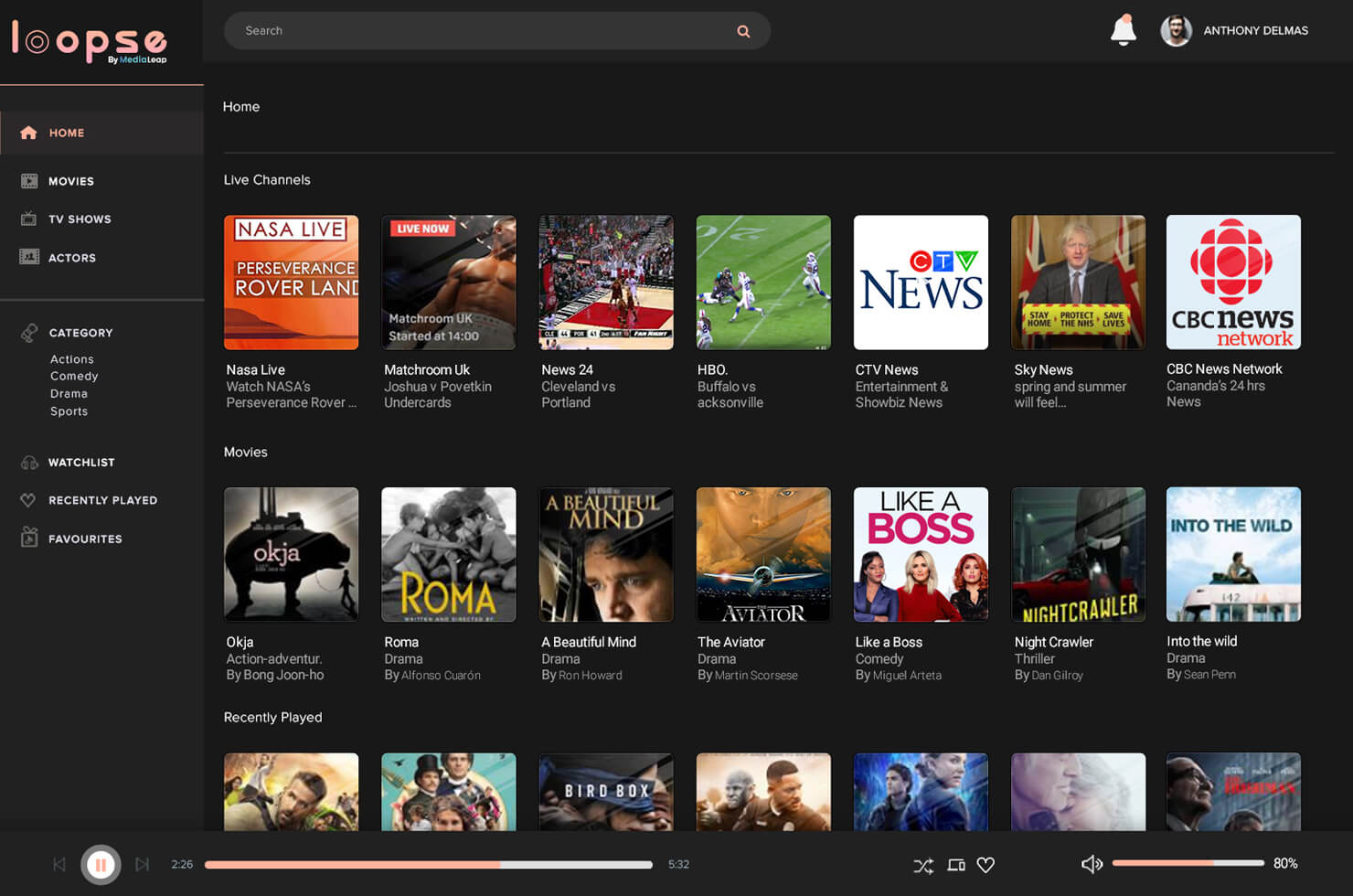 With on-demand video you can create yourself a Netflix or DisneyPlus like offering. Or if you are looking for something small like offering some history videos Loopse can handle it all!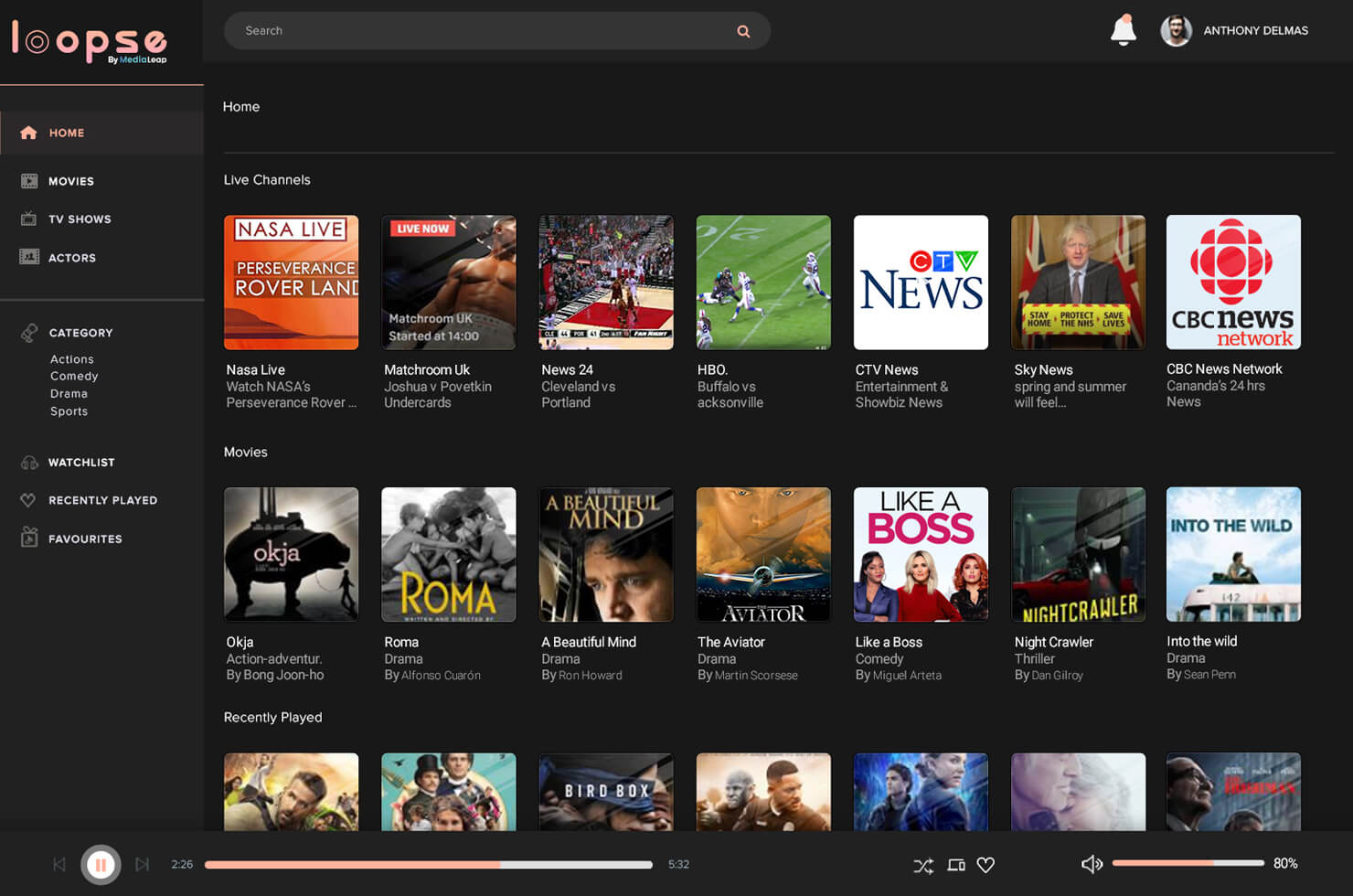 Stream live events to your audience with ease. Our clients use Loopse to stream various types of events, everything from Air shows, concerts to your local groundhog day! You can also broadcast live radio shows around the world or to specific geos.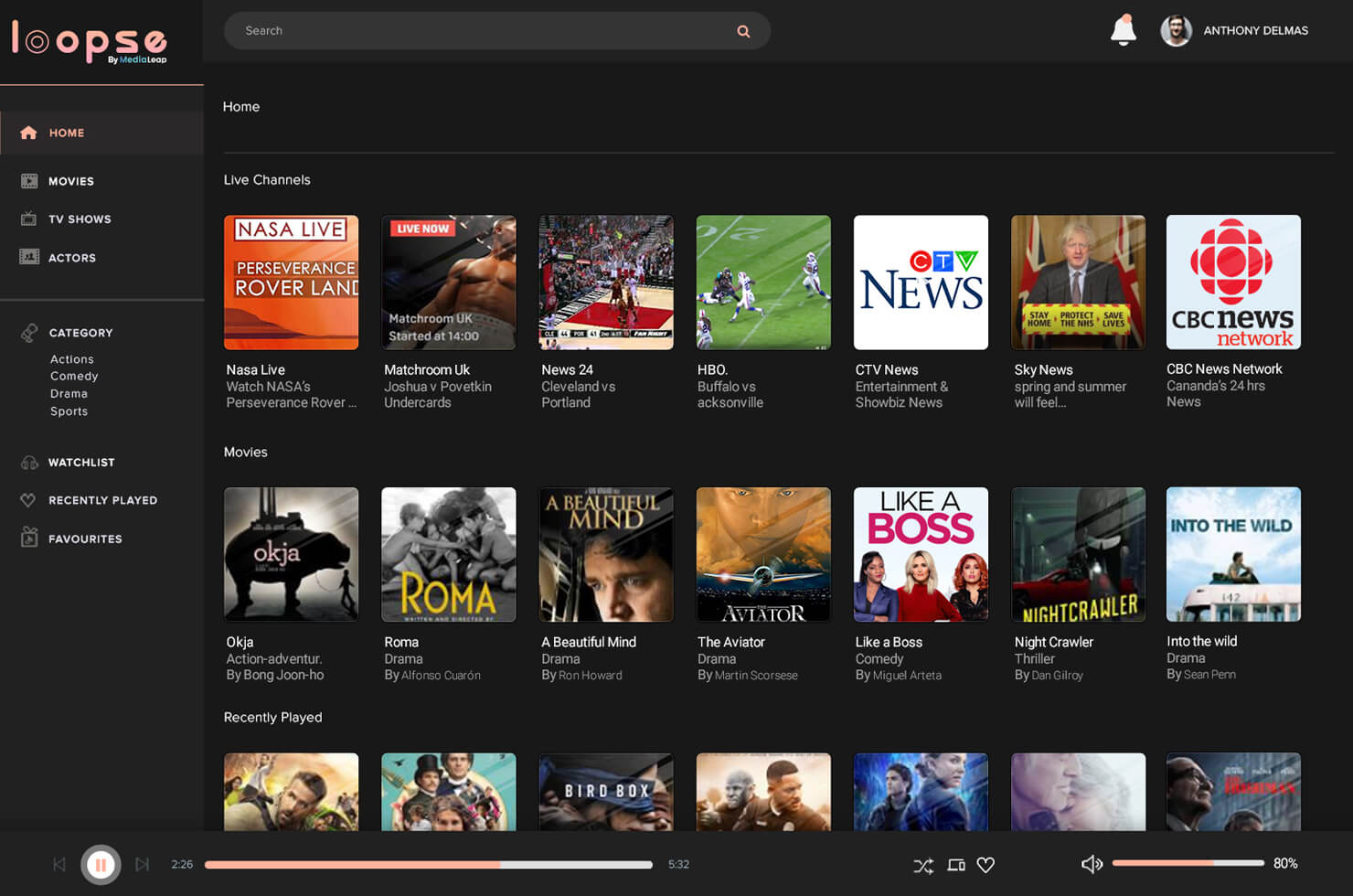 If you are a Cable company, a channel network or have video content and want to provide your users with live or on-demand content Loopse can do that for you. With features allowing for paywall, ppv, rent/subscription packages or free streaming to your customers, Loopse has everything built in. No need to spend a large budget building out your own product when you can quickly white-label one and get going!